Noorwegen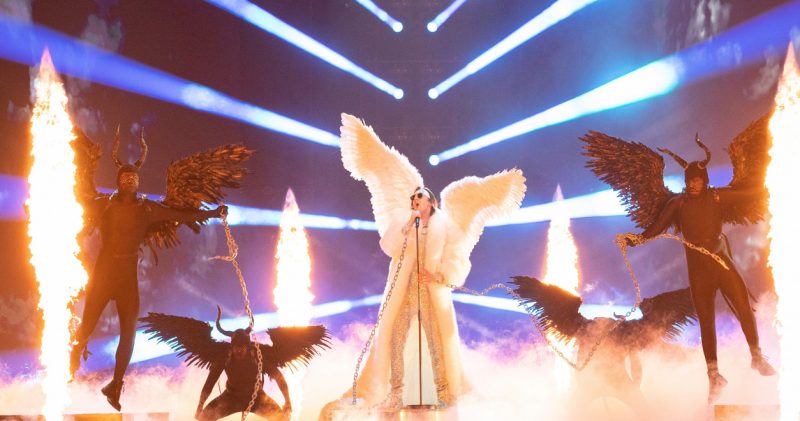 Scandinavische landen maken selectiedata Songfestival 2022 bekend
Het seizoen is nog niet goed en wel begonnen maar de eerste nieuwtjes sijpelen nu al door. De Noren en Denen kiezen opnieuw voor hun traditionele selectiemethodes voor het Eurovisiesongfestival, resp. Melodi Grand Prix (MGP) en Dansk Melodi Grand Prix (DMGP). De Noorse Grand Prix dit jaar wordt een speciale editie, want het is de 60ste keer dat het wordt georganiseerd. Ook de Denen hebben wat te vieren: het wordt namelijk de 50ste deelname aan het Eurovisiesongfestival.
Pak de agenda er alvast bij want de Noorse omroep geeft ons opnieuw zes shows om van te smullen. Starten doen we op zaterdag 15 januari 2022 met de eerste show, de apotheose van MGP staat gepland op 19 februari. De Denen kiezen voor een pak minder shows en houden één enkele finale op 5 maart.
Stig Karlsen, de grote baas van de Noorse Songfestivalvoorronde MGP, gaf verder nog geen details over hoe de eigenlijke shows er zullen uit zien. MGP heeft in de loop der jaren heel wat verschillende vormen aangenomen. Hoe het volgend jaar zal verlopen, is dus nog onduidelijk. Of de shows opnieuw zullen plaatsvinden in de H3 Arena, tegenover de arena waar in 2010 het Songfestival plaatsvond, is ook nog niet geweten.
Toeschouwers en deelnemers
Deelnemers zullen er – hopelijk – wel zijn, al zijn die op dit moment nog niet bekend. Wat we wel al weten, is dat Denemarken op zoek gaat naar acht artiesten om de zaterdagavondshow op te vullen. De omroep zelf zal bekend maken wie de gelukkigen zijn die mogen strijden voor een ticket naar Italië.
Ook wat toeschouwers betreft, is er nog weinig duidelijkheid of zij er opnieuw bij zullen mogen zijn. In 2021 werden beide voorrondes nog afgewerkt zonder livepubliek door de toen geldende coronamaatregelen.
Söngvakeppnin
Ook de IJslanders kiezen weer in hun gekende voorronde Söngvakeppnin met halve finales op 19 en 26 februari en de finale op 5 maart.
Bekijk hier nog eens het optreden van Tix en zijn Fallen Angel (Ut Av Mørket) tijdens de Noorse voorronde in 2021.
Hier vind je het optreden van Fyr & Flamme met Øve os på hinanden: