Portugal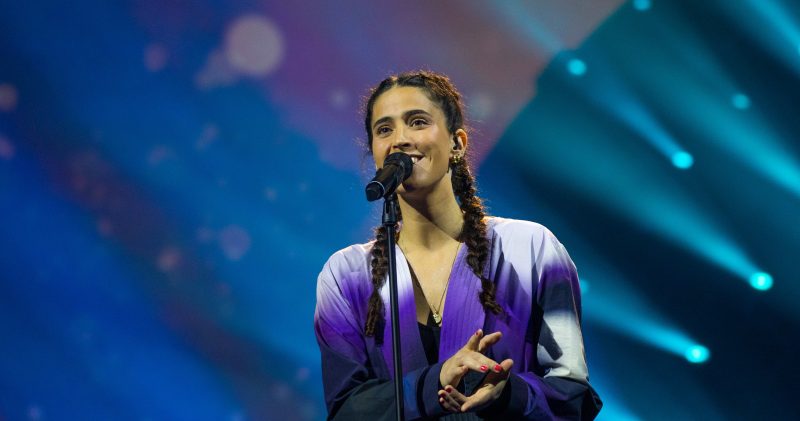 Portugal: dit zijn de twintig nummers van 'Festival da Canção 2023'
Op zaterdag 11 maart komen we te weten wie voor Portugal naar het Songfestival gaat. Zoals de traditie het wil gebruikt omroep RTP nationale preselectie Festival da Canção om zowel artiest als lied te kiezen. Twintig kandidaten strijden om het felgegeerde ticket richting Liverpool, hun nummers werden op 19 januari wereldkundig gemaakt.
Om de kwaliteit van Festival da Canção hoog te houden, nodigt de omroep sinds enkele jaren zelf componisten uit. Ze leveren op hun beurt een lied aan voor de preselectie. Dat lied mogen ze zelf opvoeren of laten zingen door een andere artiest. Bij de deelnemende artiesten alvast één ex-Songfestivalkandidate: Cláudia Pascoal. Met het door Isaura aangeleverde nummer O jardim vertegenwoordigde ze in 2018 gastland Portugal. Met Nasci Maria hoopt Claudia het alvast beter te doen dan vijf jaar geleden, toen eindigde ze immers laatste.
Dit bericht op Instagram bekijken
Finale met twaalf kandidaten
Naast Cláudia wagen nog negentien andere artiesten hun kans op Festival da Canção. De volledige lijst met deelnemers vind je onderaan dit artikel. De twintig kandidaten worden onderverdeeld in twee halve finales. Van elke halve finale stoten zes nummers door naar de finale: vijf nummers die van de vakjury én televoting het meeste punten krijgen en dan nog één nummer dat volledig door de televoting bepaald wordt. In de finale van 11 maart zien we dus twaalf artiesten terug, acht vallen af.
De shows vinden plaats op volgende data:
25 februari: eerste halve finale
4 maart: tweede halve finale
11 maart: finale
Alle deelnemende kandidaten en nummers op een rijtje:
April Ivy – Modo voo
Bandua – Bandeiras
Bárbara Tinoco – Goodnight
Bolha – Sonhos da liberdade
Churky – Encruzilhada
Cláudia Pascoal – Nasci Maria
Dapunksportif – World Needs Therapy
Edmundo Inácio – A Festa
Esse Povo – Sapatos de cimento
Inês Apenas – Fim do mundo
Ivandro – Povo
Lara Li – Funâmbula
Mimicat – Ai coração
MOYAH – Too Much Sauce
NEON SOHO – Endless World
SAL – Viver
Teresinha Landeiro – Enquanto é tempo
The Happy Mess – O Impossível
Voodoo Marmalade – Tormento
You Can't Win Charlie Brown – Contraste Mudo
De nummers kunnen al integraal beluisterd worden via deze link.