Interviews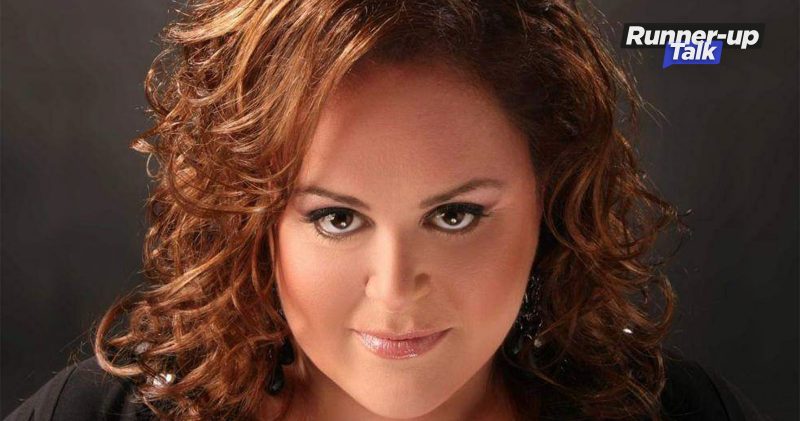 Runner-up Talk: Chiara
The winners of Eurovision stay well-known. But who ended second or third, is trickier to remember. In the series Runner-up Talk we interview those candidates, who ended first and second runner up and ask them about their experiences. Sometimes we use a video, sometimes the questions and answers are written out. This week: Chiara from Malta.
Bio
Name: Chiara (Siracusa)
Nationality: Maltese
Year participation: 1998, 2005, 2009
Song: The One That I Love (1998), Angel (2005) and What If We (2009)
Result: 3rd (1998), 2nd (2005), 22nd (2009)
Remarkable: Her second place equals the best result of Malta and she is the last artist to participate in the final of Eurovision for a third time.
Interview (without video)
What was the reason of you participation in the national preselection in 1998?
'Malta is very small, so the music industry is as well. For a Maltese singer, going to Eurovision is the biggest achievement. In 1998 I was just starting my career and I wanted to see where I stood. I didn't expect to win the national preselection.'
But you won. Did you feel pressure to deliver a good result for your home country?
'With my first participation I didn't. It was a dream coming true. I met the other artists, I went to the parties and I didn't feel any pressure.'
Did you feel like you could win the competition at any point? (Malta and Israel were tied for second place until the last country had to give points. Israel only got eight, but Malta got none.)
'At first I didn't think I could end high up the scoreboard. But during the results I began to believe I could. I remember it vividly that it was in Birmingham and the BBC told me I had to take off my lanyard. They told me I had to perform again. But after the last points the attention shifted to Israel (Dana International won) and I was left all alone.
It was very disappointing. Like someone is giving you something you really want to just take it away from you.
I didn't notice I placed third instead of second.'
You can watch Chiara's performance in 1998 here:
How do you look back at that night? 
'I accepted the results. At the afterparty people were happy for me and congratulated me. Now I see my participation in 1998 as the beginning of my career. I got to do shows abroad and I met some big artists. That way, Johnny Logan became a friend of mine.'
He is a Eurovision legend, just like you…
'The first time I saw him I was starstruck. I still get nervous when I see him.'
Your participation in 1998 gave your career a significant boost. Was that the reason for returning in 2005?
'Everyone told me to try again. I nearly won and I would win with another try. My father played a big role in it. He was very ill and he believed I was the only artiest who could win for Malta. Because of him I felt like I would win Eurovision. During my participation my father had to go through surgery so I look back at it with mixed feelings.'
So you felt pressure to win this time?
'The feeling was different than with my first try. I felt the pressure of Malta and I knew the country expected me to win. For me it felt like a job.
I have a very nice memory of that year. I was thinking about the pressure and the situation with my dad. But when I came on stage the crowd started cheering my name even before the music started. I felt the warmth of the Eurovision fans.'
In 2005 a lot of successful returning artist participated as well. Did you keep them or any other artists in mind?
'I only followed Helena Paparizou. I got to be present at the Greek preselection ad that's how I got to know her.'
Soon I knew it was either me or her who would win.
Eventually you became second. How do you look back at the result?
'I'm at peace with the result. I always accept everything. Either way the difference in points was bigger in 2005 than in 1998.'
You can watch Chiara's performance in 2005 here:
Your second place is still the best result for your home country. Ever since, Malta only reached the top ten once. Do you still follow the Maltese artists or Eurovision in general?
'I do follow the contest every year. I have to because everyone keeps on asking me about it. It's part of my job. But I think the X Factor is not the right show to choose a candidate. Eurovision was the biggest goal for Maltese artists and they took it away from us. As an experienced artist I'm not going to participate (at the X Factor) and be judged by people with less experience than me.
They shut out the experienced artists.
Destiny (Chukunyere) was a good choice I think. She has a great voice and I feel for her that Eurovision got cancelled in 2020. Once I had the chance to sing a Maltese version of The One That I Love with her and her voice blew me away.'
You can watch the Maltese version of The One That I Love here (at 3:21):
Luckily you had the chance to represent Malta a third time. How did that participation feel?
'There was a lot of pressure on my shoulders. People told me there was no chance of me not winning. But the contest itself felt different. Everything was about a big show and marketing, hence it didn't feel like a song contest anymore. Earlier dreamy and romantic songs did better, then it were mostly clubby songs.'
You weren't able to match your previous results. How did you cope with that?
'Naturally I was disappointed, but I was proud as well. The years before Malta always got stuck in the semi finals so the final seemed unreachable. When my country got announced as a finalist in 2009 I screamed. Which I normally don't do because of my voice.'
Is there something you would have want to change about one of your performances?
'Nothing. There's a remix of What If We which is more popular than the original. People told me that version would have won Eurovision. In clubs I like to perform it, but It would have felt strange to sing it at the Eurovision stage as a ballad singer.'
It's remarkable you wink at all three of your performances. It is some kind of superstition?
'Actually no, I wink a lot at my shows. In 1998 I did it for the first time and people were wondering why I did it. That way it became a thing and I felt pressure to do it at my next performances. I did it for the fans.
The only superstition I have is not warming up my voice.
Before my first participation I had never had any kind of vocal training and I didn't know how to prepare my voice. I didn't want to suddenly start doing that because it had always worked out without doing it. Before the live shows other artists were warming up their voices and I had to act like I was doing something. That way no one would notice I didn't warm up my voice.' (laughs)
But you can belt those notes…
'I thank God every day for my voice because I know it's His gift.'
Is there a chance we will be hearing that voice for a fourth time at the Eurovision stage if you would be contacted?
'Sure. I would love to get that feeling of Eurovision again and being close to the fans. My last participation was already a long time ago so I want to be the centre of attention again. I love Eurovision, the love of the fans and the journalists. I really miss it. That's way I'm sad about the way they choose an artist in Malta. Either way I would like to return and win for my country. Even if I'm older. I already see myself singing at the Eurovision stage when I'm 60 years old.' (laughs)
Did you mention that to the Maltese broadcaster?
'Yes, I tell it to everyone.
If I'm being honest I have been asked by other countries.
It would feel like betraying my own country. I can think about it and maybe I will see it differently in one year.'
What about a duet with Johnny Logan?
'It would be a dream coming through. It would be the ultimate statement to show you're in it to win it.' (laughs)
Linda Martin was up for a duet with him as well, so you have competition.
'We could go with three. That's a good idea. That way the other countries could just stay at home.' (laughs)
That's a nice thought to close off this interview. Is there something else you would like to say to our readers?
'Thank you for your support during my participations and afterwards!'
Thank you for the interview!
You can watch Chiara's performance in 2009 here: