Kiev 2017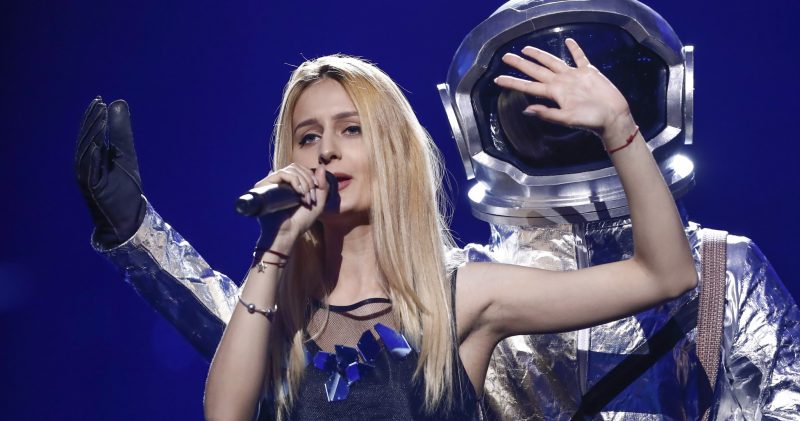 truncated for round starts on 24 February
Unfortunately this article is not available in English and has been automatically translated. Please visit our homepage for all English content or get an overview of all English articles here. You can also request a translation by sending us an email.
Choose Moldova in February are representative (s) for the Eurovision song contest in Kiev. They use O melody pentru Europe again as heat. In 2017 is undergoing some changes for round: there is only one semifinal and the number of participants drops.
Broadcaster TRM has announced that they like the past years O melody pentru Europe will organise as heat. Songwriters may come from abroad, while in terms of performing artists for at least 50% must be Moldovan input per submission. There are no changes in this respect last year.
Looking for final place
The changes have mainly to do with the duration of the preliminary round. In 2017, there will be only one semifinal, there used to be that two more. In that semifinal ' but ' 14 participants to bid, last year were that there are two more. The notified artists should appear on 21 January for a jury. They select the 14 lucky ones. The participants who take the hit by the auditions on 24 February against each other in the semifinal. Select the jury therein and the voting public 8 finalists. The final of O melody pentru Europe goes a day later by, on 25 February. Jury and audience together determine the winner, but at a tie gets the jury favorite for rank.
The winner of the Moldovan preliminary round should try to improve the results of 2016 (and do forget). When hit Lidia Isac, assisted on stage by a strange astronaut, with her song not Falling Stars in the final of the Eurovision Song Contest. It is from 2013 since the country again that final.