Eurosong 2016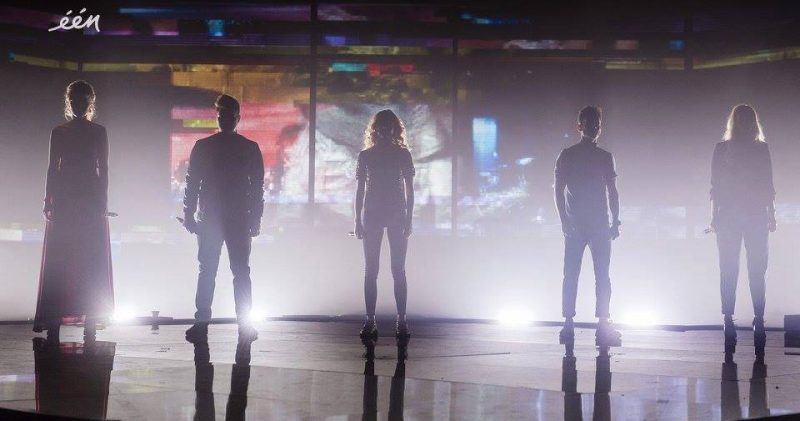 ' eurosong 2016 ' known song titles
Unfortunately this article is not available in English and has been automatically translated. Please visit our homepage for all English content or get an overview of all English articles here. You can also request a translation by sending us an email.
The five titles of the songs of the eurosong 2016 candidates are well known. Coming Sunday couples Adil, Amaryllis, Astrid, Laura and Tom for their original song to the general public. One of these five songs will represent Belgium on the upcoming Eurovision song contest.
Last Sunday we could the five candidates of eurosong 2016 already at work, each when they released a cover of a Eurovision entry. Next Sunday is the more exciting because then the candidates will each have their own number proposals. These numbers will we hear:
Adil A – In Our Nature
Amaryllis Uitterlinden – Kick The Habit
Astrid Decoste – Everybody Aches
Laura Tesoro – What's The Pressure
Tom Frantzis – I'm Not Lost
In earlier interviews with the candidates the following Songfestival.be already know about their numbers:
Adil knew telling us that his song In Our Nature is about the human in life and about hope. He wants with his song especially a good message. Together with bass knowledge, pianist at BLØF, he took his song on.
Amaryllis will be a happy song and said it a musical earworm. Producer Ryan Vishwanath of Das Pop earned her a fantastic music arrangement with strings.
Astrid choose a dark but attractive number. Together with producer Farhot she recorded her song on. This collaborated with Rita Ora and Selah Sue.
Tom is a very energetic song, a real sing-along. The producer of service is Shameboy, which also Rhythm Inside of Loïc Nagashima has produced.
Laura also opts for an energetic number, a funky song with here and there a touch of soul. Laura worked with producer Peter Gordeno, the fixed keyboarsdpeler at Depeche Mode. Tomorrow will be an extensive interview with her appear.
Next Sunday the numbers only. Only on January 17, the Flemish viewers along with ten European juries will decide which song will represent Belgium in the Eurovision Song Contest by 2016. The final on 17 January will be in two parts . VRT will broadcast more exciting, because only after a break we come to know the results.