Bosnië & Herzegovina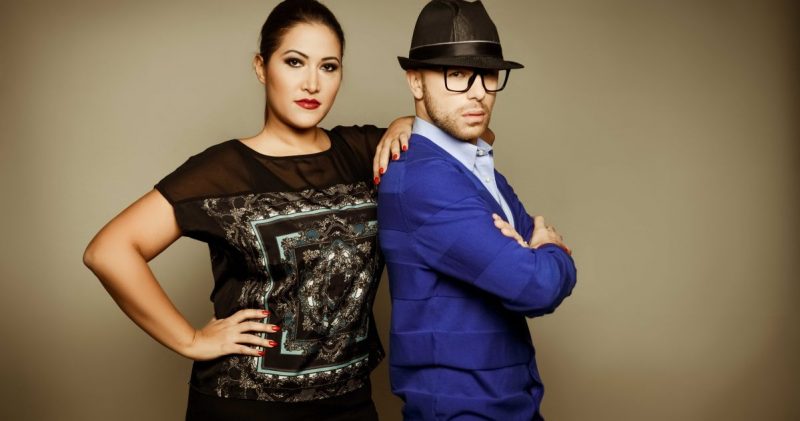 Bosnian entry already on 19 February known
Unfortunately this article is not available in English and has been automatically translated. Please visit our homepage for all English content or get an overview of all English articles here. You can also request a translation by sending us an email.
There are more details known about the entry of Bosnia & Herzegovina. The song, sung by Dane & Dalal, will be sung in Bosnian. On Friday 19 February they set it for.
At the end of november, the Bosnian broadcaster known that Dane & Dalal will represent the country, together with the famous Croatian cellist Ana Rucner. Lejla Babovic, head of the Bosnian delegation, in an interview with the newspaper Faktor confirmed that their song will be sung in the Bosnian .
That was also the case when Bosnia & Herzegovina last participated in 2012. Maya Sar was eighteenth in the final in Baku with Korake ti znam. The duo will bring the song for first time live during a show on the State broadcaster BHRT, on Friday 19 February. To 20.10 hours start a broadcast from the Town Hall in Sarajevo, in which the three selected the song will premiere. That reports the Bosnian Klixnews medium.
The Bosnian broadcaster has big names were called to the broadcast. In addition to Maya Sar will also the Croatian contestant Nina Badrić, action from 2012. Top Act is Marija Šerifović, Serbian winner from 2007.
The first performance in Stockholm does not follow in may, but on Saturday 27 February. The three steps then on during a special event in the Swedish capital.
' Bosnian sounds much better than English ', thinks that this choice on high points Babovic hopes of the other Balkan countries. The Bosnian song was written by rapper Jasmin Fazlil Jala and the popular singer Zuzi Zu. "We are still questioning the song title. There is, in any case, a video clip, but how that will look like depends on the budget. By all means, we want to bet on the natural beauty of Bosnia Herzegovina & ', it sounds.
More info on the Bosnian candidates you can find here. Bosnia Herzegovina in 1993 took & for the first time as an independent nation participated in the Eurovision song contest. In 2006 they recorded their best listing, when Hari Mata Hari with Lejlafinisthe in third place. The country will for the first time on a song contest on Swedish soil took office, and that in the second half of the first semifinal, on 10 May.