Stockholm 2016 rehearsals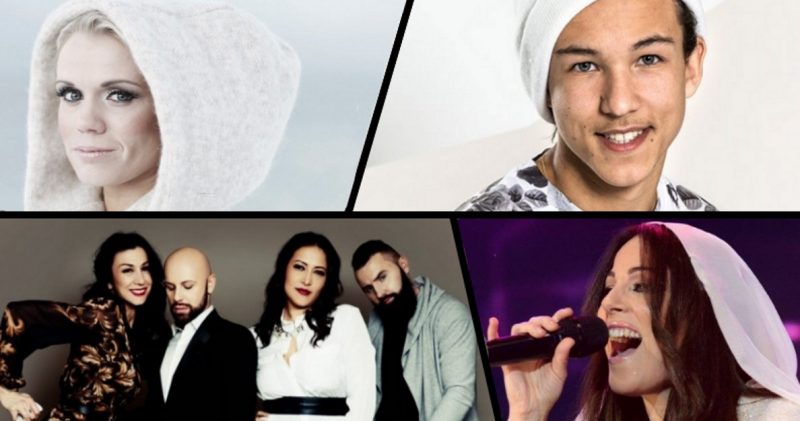 2nd rehearsal day: Iceland, Bosnia Herzegovina, Malta, Sweden &
Unfortunately this article is not available in English and has been automatically translated. Please visit our homepage for all English content or get an overview of all English articles here. You can also request a translation by sending us an email.
Finally, follow the rehearsals of the last three countries from the first semifinal and host country Sweden.
Iceland
Greta Salóme returns after four years returned to the Eurovision song contest. She picks up on the stage in Stockholm with a similar act as in the Icelandic for round, which above all is based on projections in the background. The entry from Iceland looks so very different from the other songs because the action is almost entirely for the small screen with the projections, and the big stage itself does not comes into the picture. Salóme, like many others today vocal still have some work to do, but visually, action already managed.
Bosnia & Herzegovina
Dane and Dalal singers standing on stage with between them in barbed wire. They spend their ballad in their own language with the necessary pathos. There can be no greater difference between Danish entry from 2004, In the Disco, and his entry Ljubav you. Violinist Ana Rucner seems to be decked out in a kind of silver paper that happens to be nice on image, but what above all still needs improvement is the camera work. After his rapsolo Jala is still clearly in image to see behind Dalal, which rather crudely.
Malta
After 14 years, is the island of Malta again with singers Ira Losco . Walk on Water start promising with projections by the singer himself, but then comes Losco itself in image with which a Brown, jute bag. That goes forward to the end of the song, but then there is not much to save more of the furniture. The stage is dark blue, in analogy with the water from the title, but is then striking yellow. Both the singer as the song come on this way not best showcase.
Sweden
The 17-year-old French today may exit rehearsals. He and his team have chosen a very simple act, just as in Melodifestivalen. The young man starts completely in the dark, come later there yellow lights on the background that only some words from the lyrics. Vocal about mustache and he mutters enough words to be charming to come over to the viewers. The whole is as simple and uninhibited that it is very effective. A outsider.
Photos: Andres Putting – Thomas Hanses – eurovision.tv/EBU